Childhood obesity has been identified as a high priority
The New Mexico Department of Health research shows that 36 people a day are diagnosed with diabetes in the state.
One in seven residents or 14% (241,000) have diagnosed or undiagnosed Type 2 Diabetes.
New Mexico has a higher incidence of diabetes per capita than the United States average.
New Mexican youth are at risk of developing diabetes and other chronic diseases without the proper education of a healthy lifestyle.
Additionally, heart disease is the leading cause of death of for New Mexicans.
Risk factors for childhood obesity include:
lack of/inadequate nutritious food and physical activity,
lack of/inadequate support from the school and home environment to choose appropriate foods,
and failure to make time to exercise.
New Mexico 4-H is actively working to help prevent health issues from developing or progressing in youth and their families by encouraging healthy habits.
National Institute of Health studies show that regular family meals and interaction are one of the best preventative factors in preventing:
eating disorders,
poor mental health,
and building unhealthy habits.
This website has a variety of resources to encourage healthy habits in youth.
A special thank you to the Walmart Foundation for their support of this program.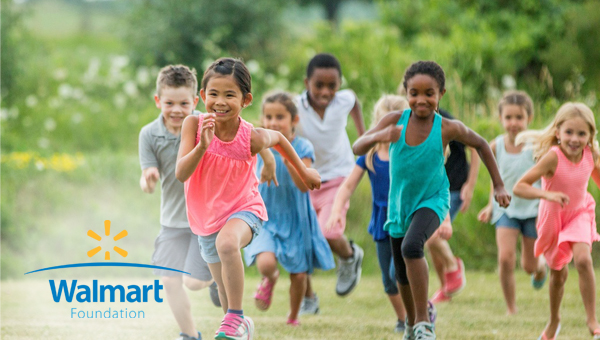 New Mexico Extension Professionals have committed to providing nutrition education to youth audiences throughout the state with the support of the Walmart Foundation's Healthy Habits grant.